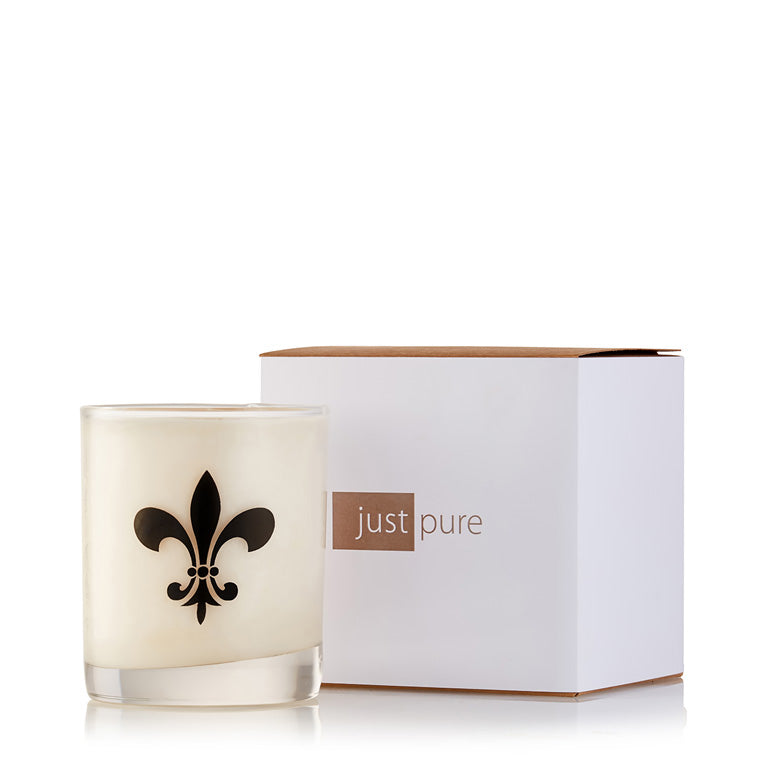 all natural candles
---
our 100% natural wax candles with pure essential oils will enhance any room or table setting, scenting the environment naturally.
every just pure candle is made by hand in small batches with essential oils, soy wax, coconut oil, bees wax and the highest quality cotton wicks. longer, cleaner, cooler, smokeless burn - 25 hour burn time.
candle volume: 200ml
glass container
hand-poured 
renewable sources, sustainable, environmentally friendly
no animal testing
phthalates, paraben and sulfate free
100% cotton wicks
pure essential oils
recycle the glass votive and use for jewellery, flowers or decor once the candle is gone. 
if wick develops a carbon tip, extinguish the candle, allow to completely cool and remove the tip by pinching between fingers using a tissue.

do not burn candles in a draft.

how to use
trim the wick to 1/4" before each use. this will help prevent soot and extend the life of the candle. light and relax until a layer of the wax has melted. then gently massage the oil into your skin. ideal as a hand treatment, body or facial oil, or massage medium.
composition
soy wax, coconut oil, bees wax, essential oil blend.
signature - cedarwood, frankincense, myrrh, rose blend.
fynbos - geranium, lavender, rosemary, helichrysum, buchu blend.
geranium - geranium blend.
lavender citrus - lavender, lemongrass, lime blend.