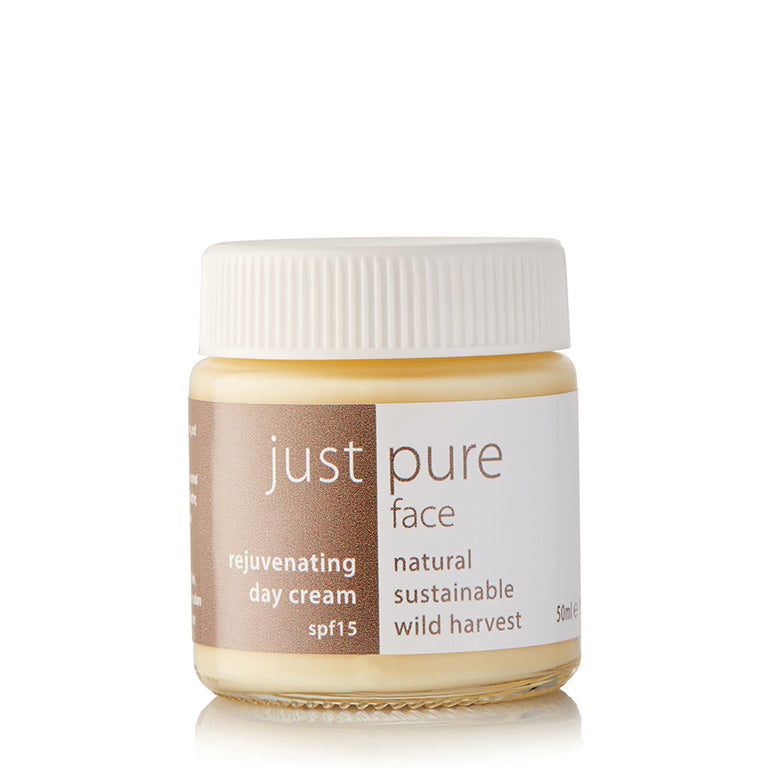 rejuvenating day cream
---
advanced nourishing anti-aging moisturiser with an spf15, that soothes and hydrates dry skin.
suitable for all skin types | mature dehydrated
how to use
to reduce the appearance of fine lines and wrinkles, apply to face, neck and decolletage daily after cleansing by massaging gently into the skin. use as a night moisturiser by adding a small amount of the just pure anti-aging repair moisturiser for ultimate hydration.
composition
aqua, sweet almond oil, evening primrose oil, coconut oil, glyceryl stearate, macadamia oil, aloe-vera extract, shea butter, sorbitol, inulin (pre-biotic), pro-vitamin b5, green tea extract, hyaluronic acid, vitamin e, zinc oxide, lactobacillus (probiotic), bromelain, papain, xanthan gum, essential oils of cedarwood, frankincense, myrrh, rose, co-enzyme q10, alpha lipoic acid, guar gum, gluconolactone, sodium benzoate