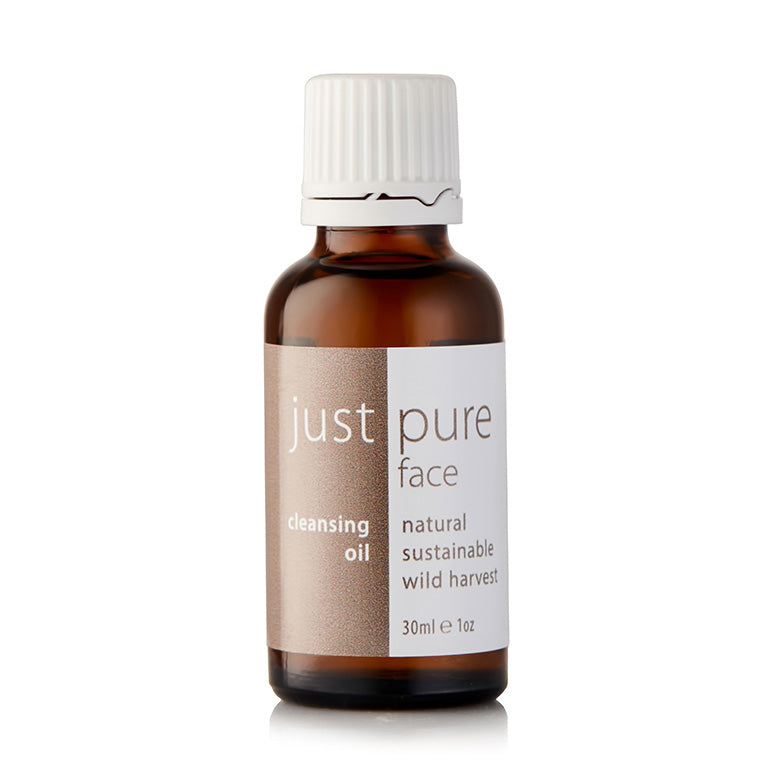 cleansing oil
---
anti-irritation, anti-inflammation, deeply nourishing and anti-ageing. our cleansing oil is the perfect natural cleanser to bring dehydrated skin back to life.

this oil cleanser with plant extracts and pure essential oils, is beautifully light and fragrant, perfect for cleansing without the skin feeling stretched and tight. It is also the most effective, but super-gentle, makeup remover you've ever experienced.
suitable for all skin types
how to use
apply a few drops to damp cotton wool or massage directly into your skin to remove foundation and eye make-up. rinse clean with warm water and organic sponges to remove excess. 
composition
jojoba oil, cucumber extract, pro-vitamin b5, essential oils of cedarwood, frankincense, myrrh.