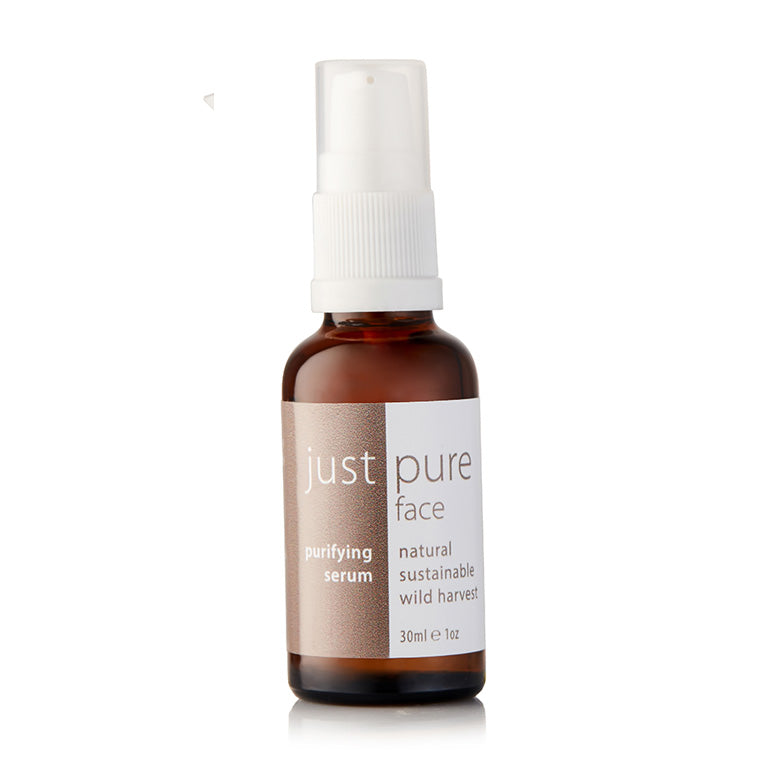 purifying serum
---
an ultra-calming blend of plant oils and extracts which offers a superior level of omegas, potent antioxidants and a plant-based probiotic complex to effectively nourish even the most sensitive, dry and irritable skin types.
suitable for blemish prone skin
how to use
use as a daily moisturiser, or apply to affected areas as a spot treatment, for a clear, balanced complexion. for best results apply to damp skin after purifying toner.
composition
borage oil, rosehip oil, carrot seed oil, evening primrose oil, pro-vitamin b5, calendula extract, lactobacillus acidophilus (probiotic), inulin alphan-glucan oligosaccharide (prebiotic), vitamin e oil, vitamin a, andiroba oil, copaiba balsam oil, fragonia essential oil, rosemary extract.