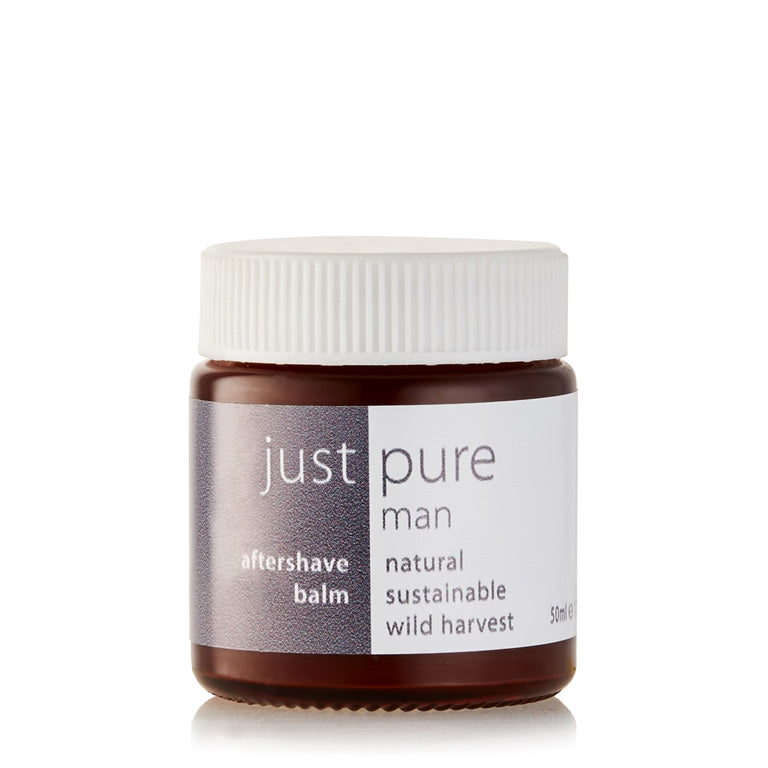 aftershave balm
---
aftershave balm 
when it comes to skincare for men, extra attention needs to be taken to soothe the effects of daily shaving. our male aftershave balm is a calming and replenishing blend packed with natural antioxidants and fatty acids like omega 6 and 9 to help stimulate skin and hair growth. aftershave balm is ideal to reduce redness and irritation of the skin, while relieving dryness and itchiness. our male aftershave balm is perfectly formulated for this as it is intensely hydrating, soothes razor burn and helps prevent ingrown hairs.
how to use
warm a little of the aftershave balm by gently rubbing it together in your hands, then apply to your freshly shaved face and neck in light sweeping strokes and allow to dry.
composition
shea butter, chamomile-infused cold pressed sunflower oil, jojoba oil, beeswax, essential oils of cedarwood, frankincense, and myrrh.