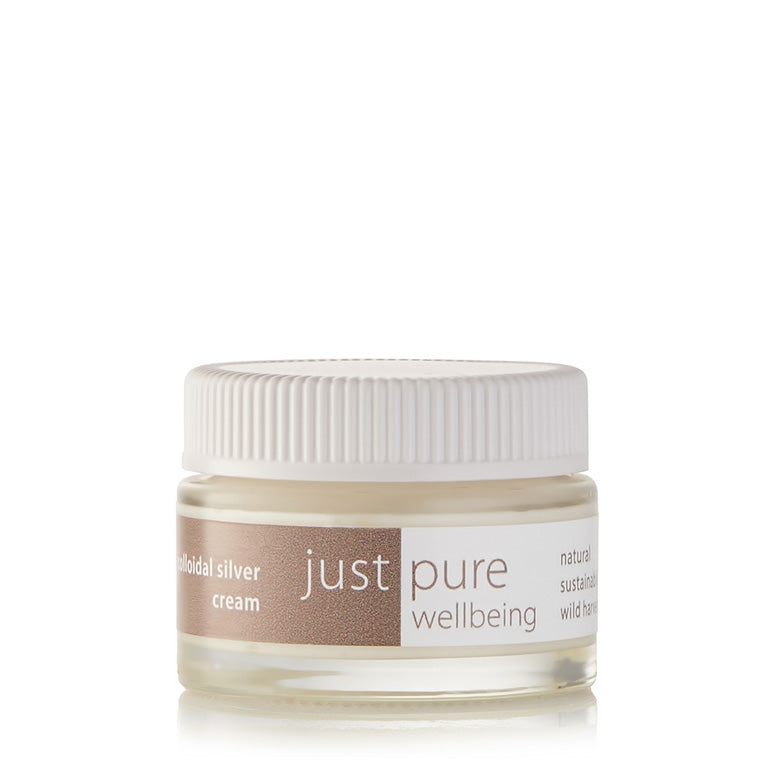 colloidal silver cream
---
colloidal silver cream is an all-purpose healing cream made from 11 parts per million of colloidal silver in deionised purified water. an alternative to cortisone creams it assists with the skin's natural healing abilities. this topical cream has antimicrobial, anti-fungal, anti-viral & antibiotic properties, making it extremely adaptable for the relief and treatment of any skin condition, including dry, chapped and sun damaged skin, rashes, stings, eczema, dermatitis and acne.
colloidal silver cream is a natural and safe product that can be used by adults, children and even on the family pet for flea-bite dermatitis. it is so versatile that colloidal silver cream can also be used as a skin moisturiser.
how to use
apply the cream directly to the skin as needed or as prescribed by your healthcare practitioner to soothe affected areas.
composition
distilled water, shea butter, coconut oil, macadamia oil, cetyl alcohol, jojoba oil, vitamin e, castor oil, polysorbate 60, glyceryl stearate, stearic acid, pro-vitamin b5, beeswax, guar gum, potassium sorbate, xanthan gum, sodium benzoate.