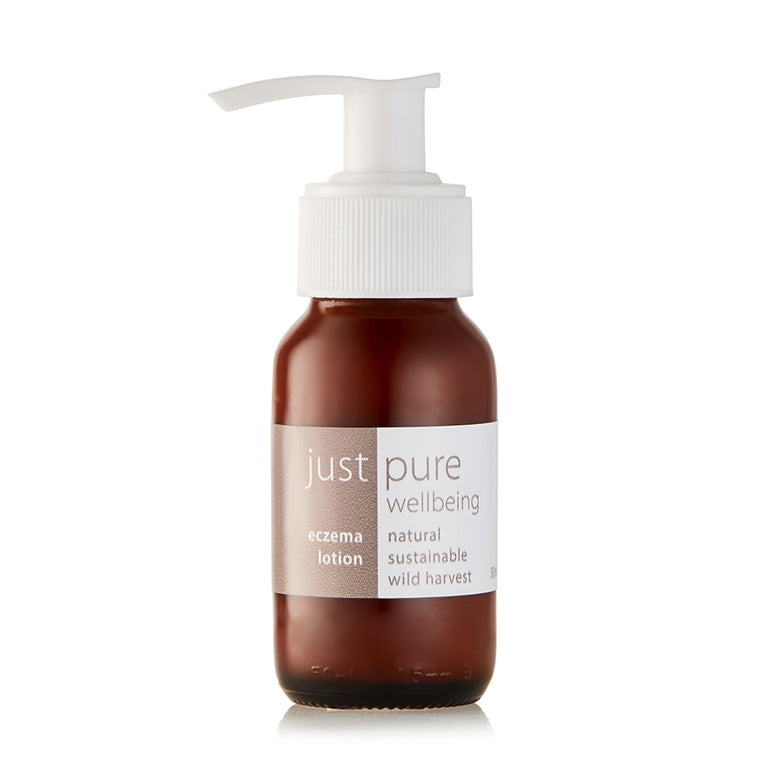 natural eczema lotion
---
up your defence from eczema with this soothing cream to heal dry, inflamed skin.
how to use
simply apply once or twice a day over the affected area. make sure to avoid eye contact and wash hands thoroughly after use.
composition
deionised water, calendula oil, colloidal silver, bulbine frutescens, sorbitol, borage oil, rose hip oil, shea butter, cetyl alcohol, zinc oxide, polysorbate 60, sorbitan stearate, inulin alpha-glucan oligosaccharide (prebiotic), vitamin a palmitate, vitamin e, organic glycerine, calendula extract, beta-carotene, guar gum, xanthan gum, gluconolactone, sodium benzoate, essential oils of yarrow, helichrysum.