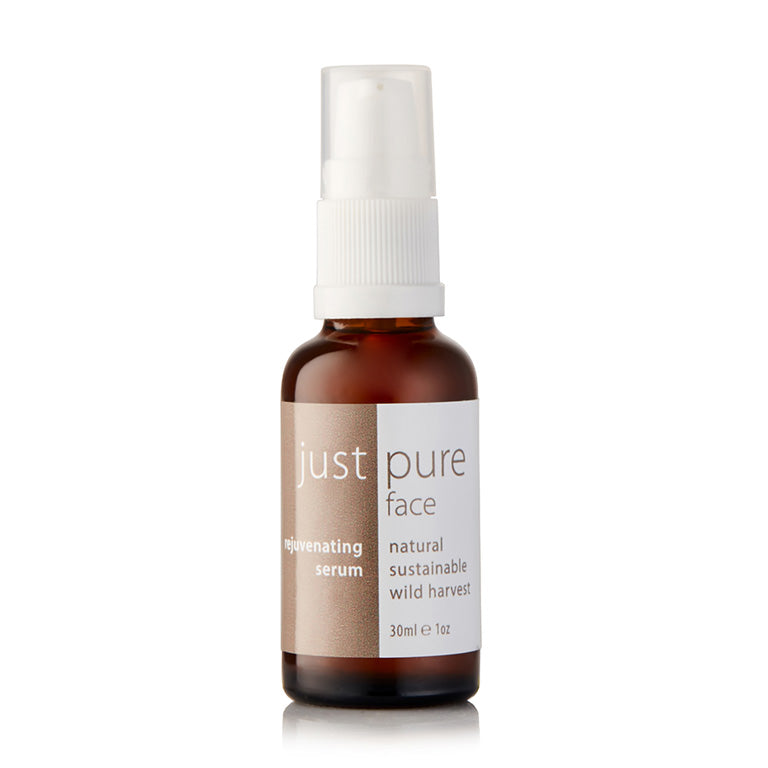 rejuvenating serum
---
formulated to boost skin radiance and improve elasticity, this light oil nourishes, replenishes, regenerates and repairs the skin, and can be used as a day or night moisturiser. this formulation includes powerful antioxidants such as alpha-lipoic acid and co-enzyme q10, which neutralize harmful free radicals, known to be one of the causes of aging.
how to use
after cleansing and toning, put 4 to 5 drops of oil onto your palms, and massage the oil into your face and neckline using gentle upwards motions. use your fingertips to gently pat the oil into the area around your eyes. you can spend a few seconds or several minutes on your facial massage – depending on how much time you have.
composition
jojoba oil, hazelnut oil, calendula infused sesame oil, marula oil, pro-vitamin b5, vitamin e, hyaluronic acid, lactobacillus (pro-biotic), inulin (pre-biotic), green tea extract, co-enzyme q10, alpha-lipoic acid, l-ascorbic (vitamin c ester), essential oils of cedarwood, frankincense, myrrh, rose.