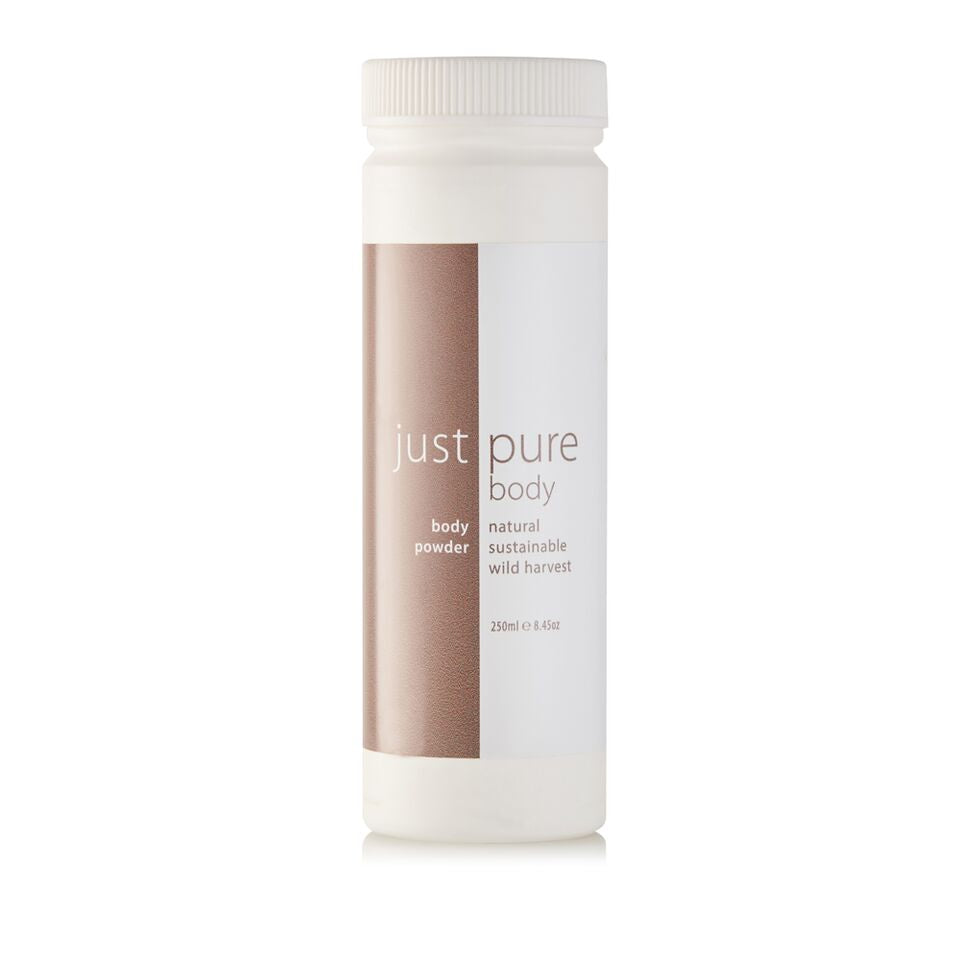 natural body powder
---
talc-free alternative to traditional body powder. Made from natural ingredients including a probiotic, aluminum-free baking soda and pure essential oils, this body powder absorbs moisture and helps you feel fresh and dry. 
how to use
Use as a dusting powder and smooth gently over the skin. Also effective as a dry shampoo and shoe powder. For an added touch of luxury, shake a small amount onto the clean bed sheets and towels.
zinc oxide, lactobacillus sporogenes (probiotic), sodium bicarbonate, essential oils of lavender, lemongrass, lime.