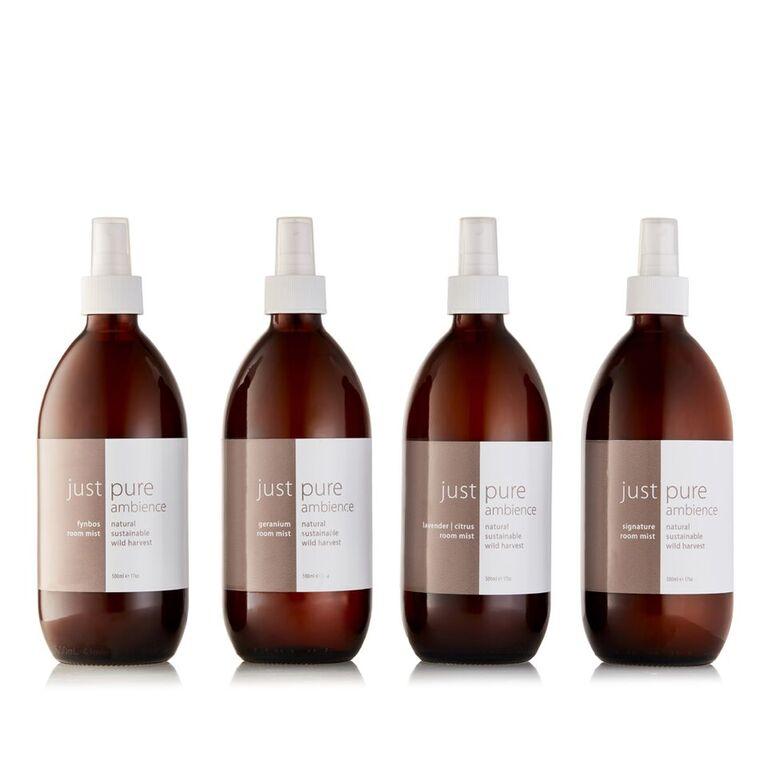 room mists 500ml
---
for use in all areas of your home and workplace infuse the air with fresh, natural scent and create a fresh, relaxing, stress-free environment.

how to use

spray directly into the air and clear the space.

composition

distilled water, alcohol (naturally derived), polysorbate 20, essential oil blend.
choose your scent:
signature: cedarwood, frankincense, myrrh, rose blend.
fynbos: geranium, lavender, rosemary, buchu, helichrysum blend.
geranium: geranium blend.
lavender citrus: lavender, lemongrass, lime.