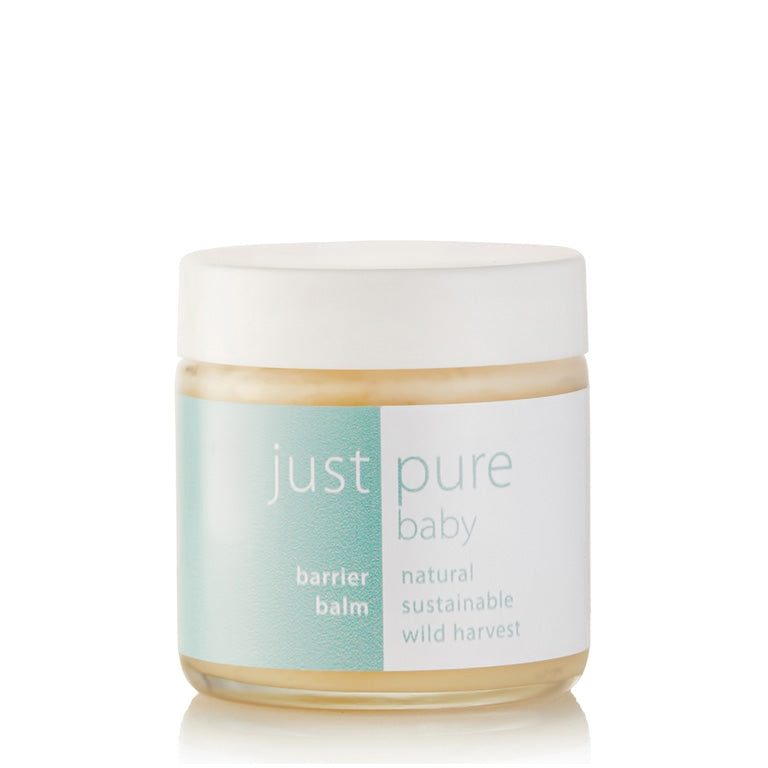 barrier balm
---
soothe, nurture and calm baby's delicate skin with this very effective balm. use as a protective barrier on the nappy area and suitable for dry skin all over. 
how to use
maximum protection for use on skin rashes, cheeks and body creases. warm and soften small amount and use as required.
composition
shea butter, jojoba oil, castor oil, bees wax.