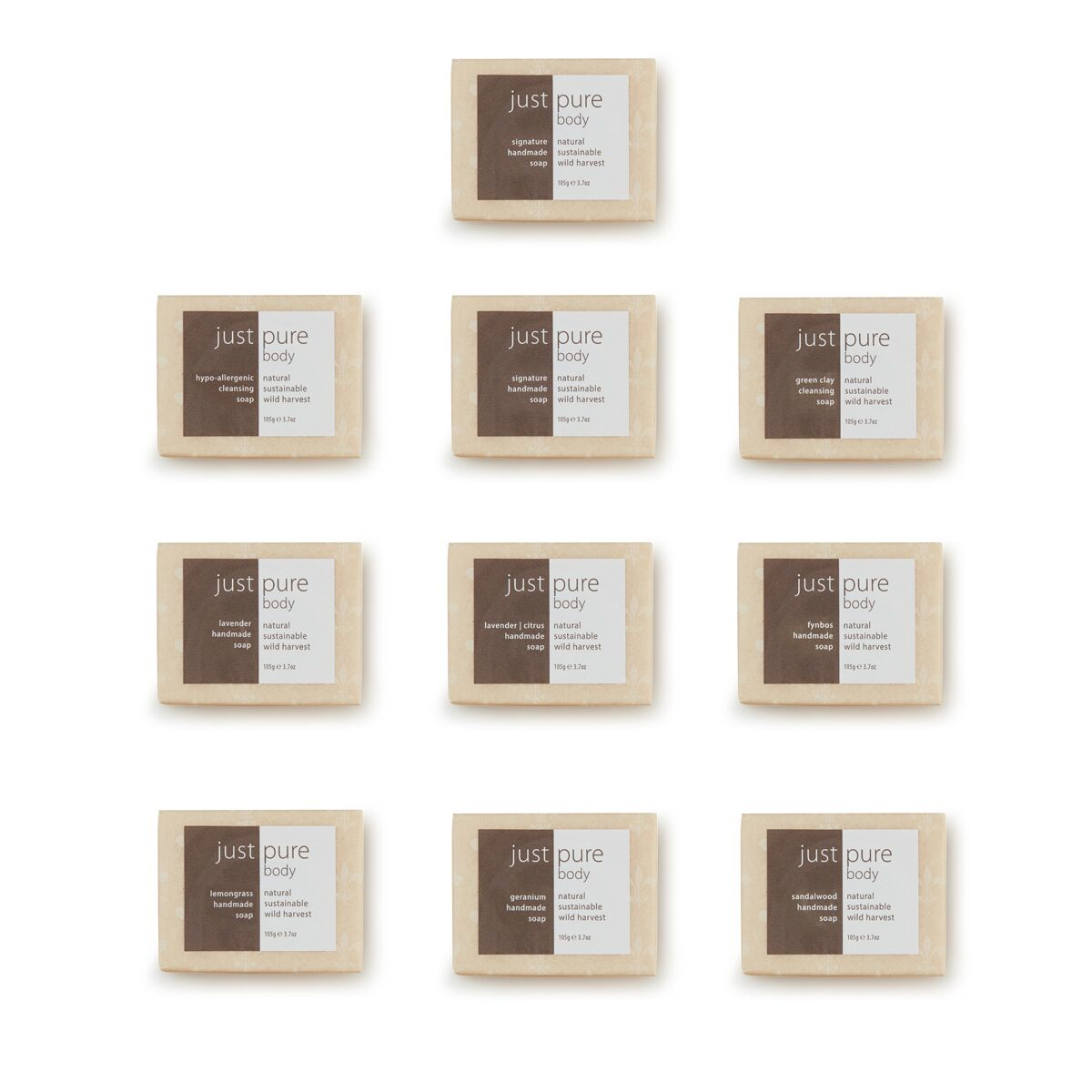 handmade soap
---
just pure handmade soap is formulated to deliver the very best in skin care while using only safe, natural ingredients. our handmade soap bars are biodegradable, moisturising and mildly scented with pure essential oils. no perfumes or artificial colourants.

how to use
soap and water. can be used for the entire body and face. delicately scented with pure essential oils.
composition
saponified aqua, coconut oil, sunflower oil, olive oil, essential oils.
choose your scent from: signature (frankincense, cedarwood, myrrh, rose); lavender citrus (lavender, lemongrass, lime); geranium; lemongrass; lavender, fynbos (geranium, lavender, rosemary, buchu, helichrysum).