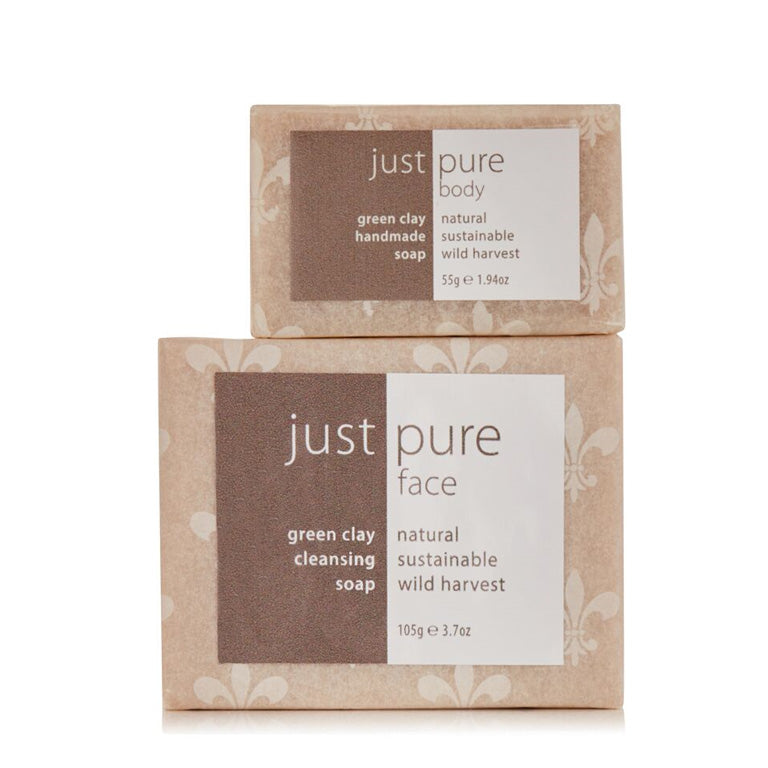 green clay cleansing soap
---
green clay is highly absorbent and contains many beneficial minerals such as magnesium, calcium, iron, zinc, and phosphorus. penetrating deep into the skin's layers, it absorbs and draws out toxins and impurities while replenishing and replacing them with essential minerals.
pure coconut oil, olive oil and green clay makes this soap mildly astringent. known for its oil absorbing properties this is a perfect soap for those with oily complexions or blemish prone skin.
how to use: 
lather with wet hands, wash body and face.
composition: 
saponified aqua, coconut oil, sunflower oil, olive oil, green clay.